Jakarta's family saw many changes in attitude occurred Arumi Bachsin today. The family was suspicious Arumi been brainwashed by Seto Mulyadi or Kak Seto.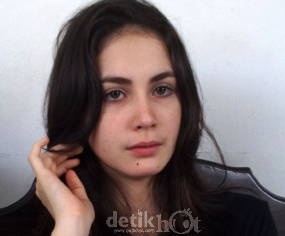 It was also disclosed by the family lawyer Arumi, Eggi Sudjana at Planet Hollywood, South Jakarta, on Tuesday (03/04/2011) night. Eggi also have evidence that Kak Seto never do that to another child.
"It's plasticity (Arumi brainwashed), very visible when I judge. Arumi be changed,"he answered when asked whether Arumi Eggi have been brainwashed.
"Another one Martinah his mother's name came to me. It was also his son dibegitukan by Seto Mulyadi. Even Seto Mulyadi ask for money up to Rp 20 million. The evidence is the same Martinah mother," he continued.
According Eggi, Kak Seto has the ability to brainwash Arumi. Moreover, Kak Seto has a recent background as a psychologist.
Eggi admitted his side had reported to the police Kak Seto's alleged brainwashing of Arumi. However, until now there has been no response from the police.
"So we've actually Seto Mulyadi reported to the police, but police have not checked really well. It also surprised us this," he said.
(HKm / HKm)
Jakarta Keluarga melihat terjadi banyak perubahan pada sikap Arumi Bachsin saat ini. Keluarga pun curiga Arumi sudah dicuci otak oleh Seto Mulyadi atau Kak Seto.

Hal itu pun diungkapkan oleh pengacara keluarga Arumi, Eggi Sudjana di Planet Hollywood, Jakarta Selatan, Selasa (3/4/2011) malam. Eggi pun mempunyai bukti kalau Kak Seto pernah melakukan hal itu kepada anak lain.

"Sudah keliatan (Arumi dicuci otak), sangat kelihatan kalau saya menilai. Arumi jadi berubah," jawab Eggi saat ditanya apakah Arumi telah dicuci otak.

"Satu lagi ada yang nama ibunya Martinah datang ke saya. Itu juga anaknya dibegitukan oleh Seto Mulyadi. Bahkan Seto Mulyadi minta uang sampai Rp 20 jutaan. Bukti-buktinya ada sama ibu Martinah," lanjutnya.

Menurut Eggi, Kak Seto memiliki kemampuan untuk mencuci otak Arumi. Apalagi, Kak Seto memiliki latar belakangan sebagai seorang ahli psikologi.

Eggi mengaku pihaknya sudah melaporkan Kak Seto ke polisi terkait dugaan cuci otak terhadap Arumi. Namun, sampai saat ini belum ada tanggapan dari pihak kepolisian.

"Makanya kita sebenarnya sudah melaporkan Seto Mulyadi ke polisi, tapi kok polisi belum meriksa juga. Ini juga kita heran ini," tuturnya.

(hkm/hkm)