Washington, June 20 : Hollywood heartthrob Robert Pattinson's toned physique is apparently fake.

The 'Twilight' star is said to have a team of make-up artists working on his torso to make him look as though he had a rippling six-pack.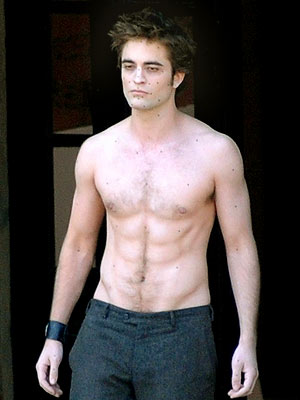 'Robert had a team of make-up artists working on his stomach to make it appear as if he had a six-pack,' Contactmusic quoted a source as telling told the National Enquirer magazine.


'They used all their tricks - including liquid body paint, shading and airbrushing - to make his torso look toned. Whenever they stopped filming, Robert would duck back inside to get touched up by the make-up team.

'The lighting team helped as well, creating the perfect way to accentuate the shading and highlights,' the source added.


The 23-year-old British star is said to be elated with the crew's efforts because he hates working out.

The source added: 'Rob is definitely not that in shape. He hates the gym and will never be a muscle man.'