Jakarta Actor Fuady Anwar had a meeting with Arumi Bachsin facilitated Witness and Victims Protection Agency on Thursday (04/21/2011). According to the Agency, Anwar cries after hearing vent Arumi.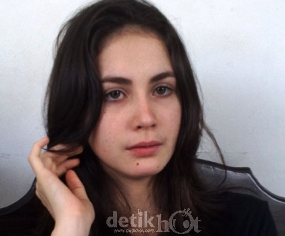 To the Agency, Anwar claimed to represent the family to persuade star Arumi '18 + 'was returned. But after hearing the story straight from Arumi, Anwar claimed could not resist touching.
"He himself together Arumi us. Arumi cry and to Mr. Anwar Fuady also follow-up cry. He said to me, 'Mas Teguh, I do not want part of it again (problem Arumi)," says Responsible Dissemination of Legal Affairs and Public Relations Agency Teguh Soedarsono to detikhot on Thursday (28/04/2011).
However, as confirmed to Anwar, he claimed never have a meeting with Arumi. Former Chairman PARSI 1998-2006 period, said that he had just returned from Ambon.
"No, no tuh (meeting)," he said when contacted separately. Hearing this, the Agency was surprised with Anwar.
(ich / MMU)
Jakarta Aktor Anwar Fuady telah melakukan pertemuan dengan Arumi Bachsin yang difasilitasi Lembaga Perlindungan Saksi dan Korban pada Kamis (21/4/2011). Menurut pihak LPSK, Anwar menangis usai mendengar curhat Arumi.

Kepada LPSK, Anwar mengaku mewakili keluarga Arumi untuk membujuk bintang '18+' itu pulang. Namun setelah mendengar cerita langsung dari Arumi, Anwar mengaku tak kuasa menahan haru.

"Dia sendiri bersama Arumi sama kita. Arumi nangis dan sampai Pak Anwar Fuady juga ikutan nangis. Dia bilang sama saya, 'Mas Teguh, saya nggak mau ikut-ikutan lagi (masalah Arumi)," ujar Penanggung Jawab Bidang Hukum Diseminasi dan Humas LPSK Teguh Soedarsono kepada detikhot, Kamis (28/4/2011).

Namun, saat dikonfirmasi kepada Anwar, ia mengaku tidak pernah melakukan pertemuan dengan Arumi. Mantan Ketua PARSI periode 1998-2006 itu mengatakan kalau dirinya baru saja pulang dari Ambon.

"Nggak, nggak ada tuh (pertemuan)," ucapnya saat dihubungi secara terpisah. Mendengar hal tersebut, pihak LPSK pun heran dengan Anwar.

(ich/mmu)