Jakarta - Anything done for the sake of the idol fans including spend more. When Maroon 5 staying at five star hotels, the fans did not want to miss.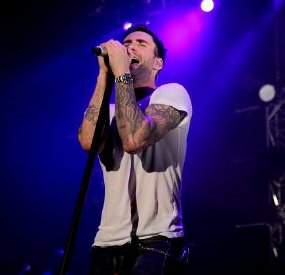 Maroon 5 and entourage stayed at the Ritz-Carlton, Mega Kuningan, South Jakarta. At night when Maroon 5's staying number of rooms filled with guests also increased.
"A lot of fans who go to the room here. Just like yesterday Justin Bieber wrote our room until full," said one hotel worker who declined to be named to the detikhot on Wednesday (04/27/2011).
Adam Levine cs has been at the hotel since Tuesday (26/04/2011). The hotel lobby was immediately filled with teenagers who want to pursue their signature or photographed together.
Usually, the hotel staff could not let the lobby filled with people who only aim to await his idol. But now they can not do much. Because of the teenager who was in the lobby is the hotel guest.
"Confused as well, they are not hotel guests. If only passengers still waiting for us bolehin definitely not," continued the officer.
Promoter coupled Musikindo JAVA, Maroon 5 will hold a concert at Istora Senayan, South Jakarta, on Wednesday (04/27/2011) at 20:00 pm. It is probable that there will be 8 thousand people who meet Istora.