Jakarta trial of both cases feud Julia Perez (Jupe) and Dewi Persik (Depe) postponed. The trial was delayed because of Chief Justice Jesayas Tarin sick so was unable to attend.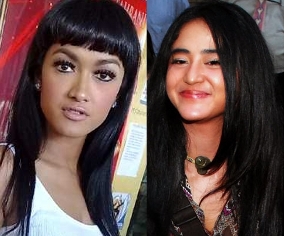 This time trial, scheduled to hear testimony from the Public Prosecutor (Prosecutor). One of the witnesses is Dewi Persik. Depe dipersidangan also have been present along with two other witnesses namely Didier Depe manager and a film crew 'Spirits Dance Jupe Depe'.
Although already present and ready to testify, the woman's real name Yuli Rachmawati still receive the roomy chest delay the trial.
"Yes I have received, not disappointed really," he said after the hearing in the East Jakarta District Court on Tuesday (05/03/2011).
For the next trial will be conducted on Tuesday, May 10, 2011, with the same agenda that is witness testimony from the Public Prosecutor.
(fk / MMU)